---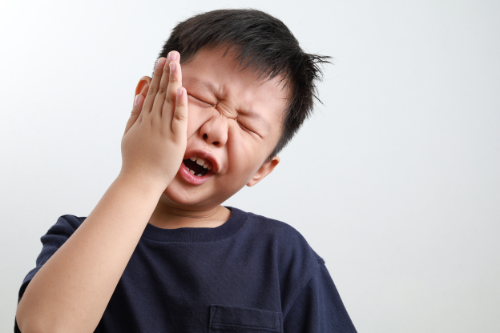 Getting your children to feel comfortable visiting the dentist can be challenging. It is common for many children to fear the dentist. It is understandable, many of us have been through it ourselves. With the right pediatric dental practice, your children can feel as comfortable as possible no matter if they need regular dental assistance or emergency pediatric dental care.
Emergency pediatric dental care might be needed when your child experiences unexpected pain or discomfort. It is important to never leave an issue unattended so that you can ensure to maintain the best oral health for your children.
If you lack understanding of what's involved with emergency pediatric dental care, here is everything you need to know.
How To Tell If You Have A Dental Emergency
Some people might let their child's dental pain slide. They might think that they are kicking up a fuss for no reason. However, dental issues should always be taken seriously. It could be that the dental issue requires emergency help.

To know if the issue requires a dental emergency, here are some signs to look out for:
Severe toothache
Tooth loss
Swollen jaw
Bleeding
Headaches
Common Issues That Need Emergency Care
Furthermore, there are some dental issues (that might not show the above signs) that might require emergency care. These include:
Broken braces
Chipped or broken tooth
Red/swollen gums
Loss of filling
Objects stuck in the teeth
Do You Need Care Immediately Or Can It Wait?
While many people might want to sit and wait out their dental issues, it is often best to seek care immediately.
This will ensure that you find the best solution and do not have to deal with dental complications or more discomfort than necessary.
How To Manage Tooth Pain
Managing tooth pain can be difficult. Each individual has a different pain threshold. It is always a good idea to be respectful of your child's needs and ensure that you have medication at hand for when the pain kicks in.
To manage tooth pain, the first thing you should do is rinse the mouth with warm salt water to remove any bad bacteria. Then, take pain relief as recommended by their doctor to reduce the intensity of the discomfort.
Thereafter (and if the pain persists), get in touch with a trusted dentist to find a solution to the issue.
Find A Trusted Dentist Near You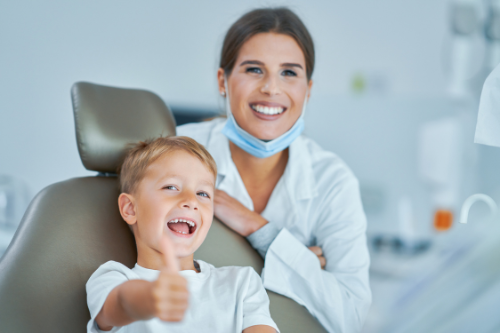 The final thing to know is where to attain dental care. Although you might be surrounded by practices, not all of them might be trusted. Using a practice like Smile First can put your mind at ease as its mission is to provide a positive experience for all patients. They take into consideration anxiety as well as oral health needs to provide the best experience.
Should you need pediatric care for your children, then you can request an appointment online or on the phone at (631) 563-7462 – with Smile First Pediatric Dentistry. Using a trusted practice will guarantee the best care and health for your children.